Product Description

I know you've thought about starting a website.
You've see other people with websites and you think to yourself…
They look professional. I'd hire or trust them. I want to look like that. Wow, I really need build my site.  
But you don't.
For reasons — usually the lack of money, time, and energy — you keep putting it off.
You keep saying tomorrow. Next time. Not right now.
But what if money, time, and energy were removed from the picture? What if you could have your site up and running in just a few weeks for an affordable price that would last you the whole year with little work on your part?
There would be no more excuses. You'd have to jump on the opportunity — quit putting it off, stop waiting, and start making a name for yourself.
Well, that time is now.
Professionals and creatives, this starter package is your chance to jump start your online presence. With one price and one package — you get everything you need to put a professional face online right now.
This package comes with three important pieces.
---

You can stop sending people to your LinkedIn or Facebook page. With your new branded website, you'll be able to show everyone that you mean business — for real. This website package includes:
Your very own dot-com website
One year of hosting and domain name from Bluehost
A WordPress mobile-responsive theme that looks good on desktops and mobile devices
A leading WordPress contact form plugin so you never miss a message
The training to regularly update and add content
A page that highlights your accolades (a resume page, portfolio, or something similar)
The cost of hosting, domain name, high-end WordPress theme, and contact form could cost you hundreds of dollars. With this package you get all of that, someone to do the work for you, and more!
---

You don't have to start your blog now, but you'll get the tools to do it when you are ready. You will get 15 blog post ideas and a free, comprehensive guide that teaches you how to write blog posts that people actually want to read.
With these tools, you'll be able to start blogging, attracting attention, and growing your online presence through content that people read and share.
---
You don't want an interested audience to come across your website, read your content, and then move on. You want — and need — to capture their email address so you can stay in contact with them.
With this package, I'll sync your website with an email marketing provider so you can start to build an email list. That way, you can collect information from interested visitors and begin to build long-term relationships. I'll also give you advice on creating an enticing opt-in that will prompt users to join your list.
---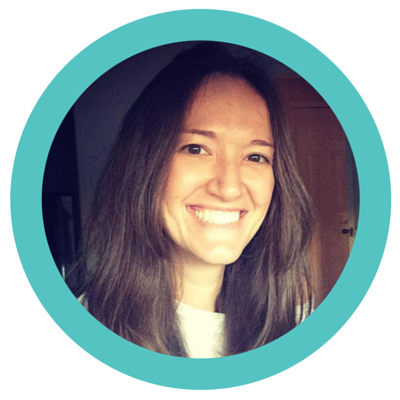 If you have questions, I have answers. If your question isn't listed below, contact me and let me know how I can help.
I don't know if this is right for me. What should I do? Schedule a free consultation. I'll call you and we'll figure it out together.
What happens when I purchase ? How will this project work? Once you purchase the package:
1. I'll send you a short questionnaire and contact you to set up an onboarding call. During the onboarding call, we will review the project and set expectations for both of us.
2. You will send me any content (copy, graphics, portfolio items, logo, product information, etc.) that you would like included on the site.
3. When I have everything, I'll create an initial design of the site (which will exist on a live website) and send it to you for your review.
4. We will schedule a call, and I'll collect the first round feedback on what you like and what you don't. We can do this over the phone or via email.
5. I'll do a round of revisions and send the site back for you to review all content and design elements.
6. We will schedule one more feedback review.
7. I'll do a final round of revisions to get your website perfect.
8. I'll send you blog posts and opt-in ideas, and we will launch the new site!
What happens when the project is over? I pass the reigns of the website over to you. You will have complete control over the future of the site. I'll teach you how to make changes to the content and update your blog. But if you want me to stay involved, make future updates, and maintain the site, I would be happy to. We can discuss how you would like to continue our relationship after the design project is compete.
Why is this so cheap? The cost of website development varies heavily. For some people, this package may seem cheap. The reason this package is affordably priced is because it is a theme-modification design. We do not design the site from scratch. Instead, we modify an already existing template so that it best highlights your business. But don't worry, this won't take away from the professionalism of your site. It will still be fully branded so that it looks and feels like your brand and no one else's.
Why is this so expensive? Again, the cost of website development varies heavily. For some people, this package may seem expensive. The price of this package includes the cost of a mobile responsive theme, contact form plugin, and stock photos plus the time to consult, collect and organize content, and set up hosting.
Who is this package for? Me? If you are on a budget, a beginner just starting your online presence, or working with an outdated, old site, this is for you! This is one of the most affordable ways to quickly launch your site without doing all of the legwork yourself.
I don't need you. I can do this on my own, right? You certainly can. I learned how to do it all on my own too. BUT it took me a lot longer than if I would have hired someone to help me. But if you want to try it on your own, I encourage you to! I'll even give you this free step-by-step guide for building it yourself!
What if I want to buy this as a gift? You are so thoughtful and that would be great! Someone is really going to love you for it. If you buy this as a gift, simply let me know. When I contact you after your purchase, tell me the package isn't for you. I'll send you a branded print-out with instructions that you can give to the recipient.
Why should I build a website? I already have a profile or website on LinkedIn, Facebook, Blogger, etc.? When you rely on all-in-one website providers and social sites, you are always in their control. If they close your account, you lose your audience. If they change their terms, you are impacted. If you want to add features, they may not support it. With a self-hosted WordPress website (that we will create), YOU are in control. The options are almost unlimited to what you can do to grow your website, and you control the files, audience, and hosting.
What if I don't like the site? If you are completely unsatisfied with the direction of the website after the initial design and do not feel confident that the project can be resolved with another revision, we can call it quits. I'll return 75% of payment to you. The likelihood of this happening is extremely low, but I include this clause to calm your nerves. 🙂
Should I talk to you before I buy? I agree that it's good to talk and make sure we click before we work together. So if you decide after our onboarding call that I'm not the person for your project, we can call it quits. I'll refund 100% of your payment. And if you want talk before you hit the pay button, go ahead and schedule a free consultation.
What if I want more than the package includes? If you want more than what is listed in this package, schedule a free consultation and we will review your needs and create a custom package for you.
Can I pick out my own theme? If you would like to be involved with picking the theme, we can do one of two things:  (1) You can send me examples that you like. I will consider the design and send you versions that I can complete within this package. Using your design is not guaranteed unless it is discussed and agreed to in the onboarding call. (2) I can send you up to three themes that I think would work for your project. You can select the one you like best.
How will we work together? We can communicate either via email, Skype, or scheduled phone calls. I'm located in Tampa, FL and am on Eastern Standard Time (EST).
Do you have any samples of work you've done? Yes! You can browse my web redesign projects here, view my website portfolio here, or contact me to request a complete portfolio of my work.
Reviews About Me to Ease Your Mind
If your curious about what it's like to work with me, you can see a complete list of recommendations on my review page. Here are a few of my favorites.
Working with Raubi has been nothing short of an absolute pleasure. Raubi is extremely diligent, detail oriented, prompt, organized, and most importantly pleasant! Raubi is exceptionally experienced with a strong ability to be resourceful in order to complete any task at hand. Raubi has been a blessing to our company and a large contributor to its success! — Dr. Yvonka De Ridder, CEO and Founder at Loving Life Therapy
Raubi is an absolute pleasure to work with, and to see her creations with your ideas come to life, is an absolute pleasure to watch. — Yvonne Cloete, Founder of Y Dream
If you're looking for someone to mindlessly execute, Raubi is the wrong candidate. If you're looking for a creative person to infuse your project with heart and soul, Raubi's the perfect candidate. — Stefan Winkler, Digital Marketing Expert